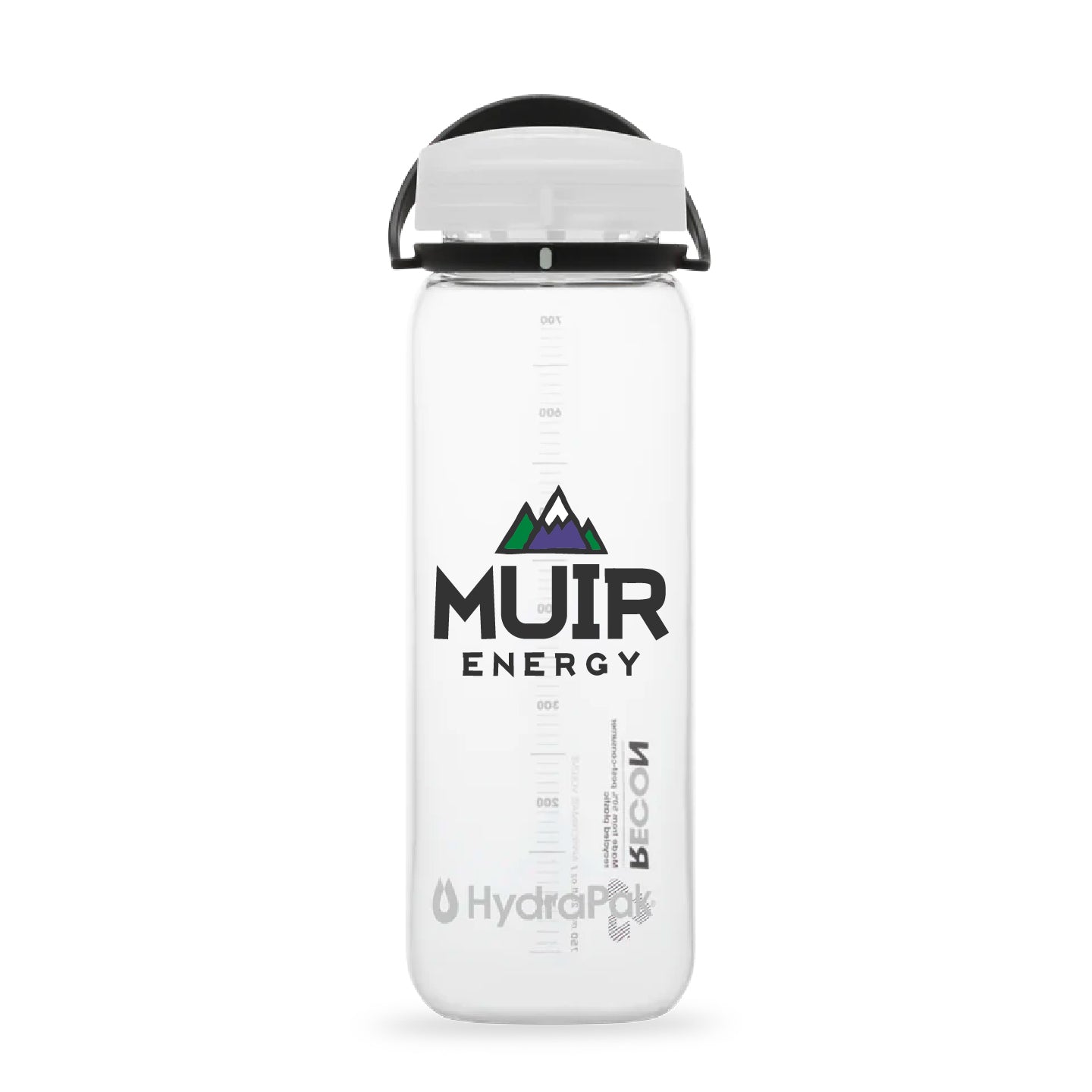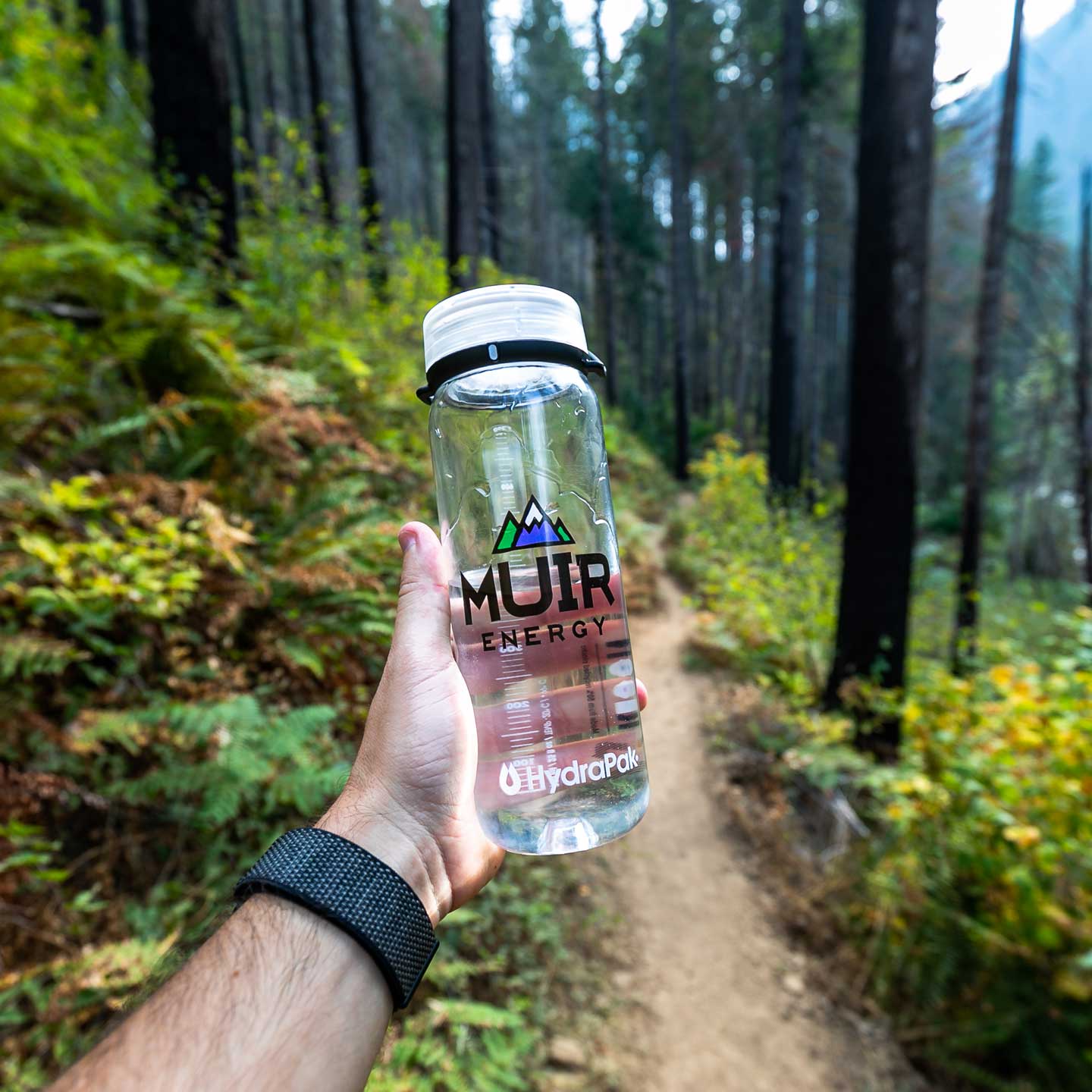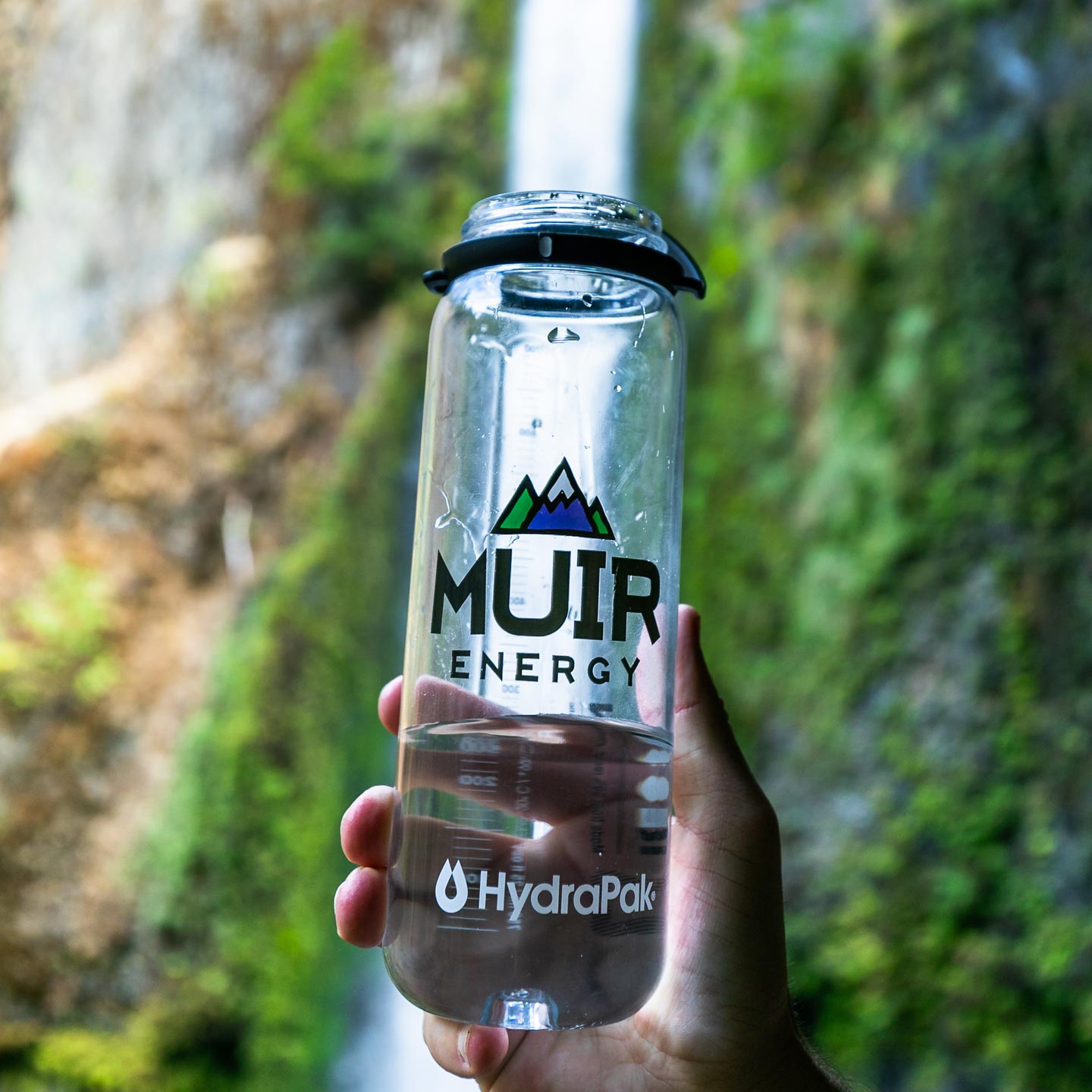 MUIR Energy x HydraPak 25oz/750ml Water Bottle
---
---
MUIR Energy has partnered with HydraPak to bring you the ultimate eco-friendly water bottle for every adventure. It's made from 50% recycled content* in both the cap and bottle. Plus, this bottle is the king of flow – it's like drinking from a glass.
BPA & PVC free
Easy to clean and dishwasher safe
Leakproof and oops-proof
Includes a sturdy, lightweight handle for easy carry
Not sure which bottle to use for MUIR Energy Hydration Mixes? Look no further. The MUIR Energy x HydraPak bottle is the perfect size to match all our top hydration recipes, plus you can shake it up without fear of spills.
*Recycled content is achieved through allocation of a third-party recycled plastic using a mass balance method.
How do I use it with MUIR Energy Hydration Mixes?
Remove HydraPak lid
Fill HydraPak bottle to the 700 mL mark
Add 2 tablespoons MUIR Energy Hydration Mix
Shake shake shake!
Replace lid to closed position, turn the top 180° to drink, then twist back to close…no leaks!